Your Dollars at Work - March 2021
March 22, 2021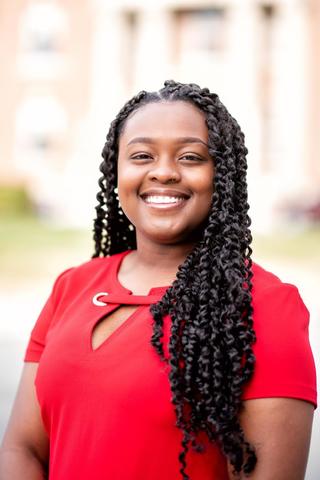 Your Dollars at Work
At Howard, we believe education is a fundamental right. Even before our current economic recession, 87% of Howard students relied on grants or scholarship aid to make their Howard dream a reality. Donors who support Howard make it possible for us to welcome all students of merit, regardless of their financial circumstances.
Meet Michaella Moore, a 2020 Howard graduate who will be the first female doctor in her family:
My grandmother was a nursing assistant. My mother is a nurse. And I'm going to be the first female doctor in our family. But this would not be possible without you.
As I approached graduation, I suddenly found myself in crisis. Despite my family's best efforts, I didn't have the funds to graduate. But thanks to generous alumni and friends like you, I received an emergency scholarship. Thank you from the bottom of my heart.
Howard has shown me how to dedicate my life to a purpose greater than myself. After medical school, I plan to give back by working toward global health equity and dismantling health disparities within the Black diaspora.
From day one, Howard has always pushed me forward, encouraging me to be my best self. I'm forever grateful, and I can't wait to give back to help future Howard students. Thank you for believing in me.
Giving back is engrained in the Howard tradition. Together, we champion student success and lessen the financial burden for current and aspiring Bison leaders. We invest in today's students because they will be our leaders of tomorrow. Thank you for helping to change their lives forever.
Categories
Your Impact at Howard Newsletter