Howard University Alumni Association 2020 Election of Officers, Regional Chairs and Representatives
Congratulations to the 2020 HUAA Administration! We want to thank all the candidates for their participation and continual support for Alma Mater. See below the official result from Votenet. 
Pursuant to the request of the client who designated Votenet Solutions, Inc. to implement its online voting solutions, eBallot4, to authenticate eligible voters and tabulate submissions for the 2020 HUAA Officers and Regional Representatives Election for the period 05/29/20-06/27/20 through a secure voting site at eballot4.votenet.com/howard. After completing our audit process, Votenet Solutions, Inc. hereby certifies that during the course of the event that eBallot was performing optimally, experienced no downtime and never experienced a security lapse. 
​After checking our multiple results databases for tampering by technicians, Votenet Solutions, Inc. further certifies that the results in both databases match and the online vote was conducted fairly and honestly. ​
​It is our opinion that online submissions for your event were tabulated in a fair and impartial way and are deemed accurate. 
President
Charlie Lewis
VP for Administration
Kandace Harris
VP For Finance
Annette Holmes
VP For Membership
Eric Grant 
Recording Secretary
Cheryl Benson
Region I Chair
Anthony Santagati
Region I Representative
Shellece Jeannette Earles
Region II Chair
Chauncey Manson III
Region II Representative
Alberta Baker
Marie Young
Amber Mays
Region III Chair
Karen Shropshire
Region III Representative
Cheryl Gil Riley
Adrienne Bolton
Region IV
Tamara Howard
Region V
Nadia Pinto
Region V Representative
A'Donna Corbin
Lalla Morris
Region VI Chair
Cheryce Cryer
Region VI Representative
Christopher Cathcart
Rhonda Nolen
Jerome Greene
HUAA President
Charlie Lewis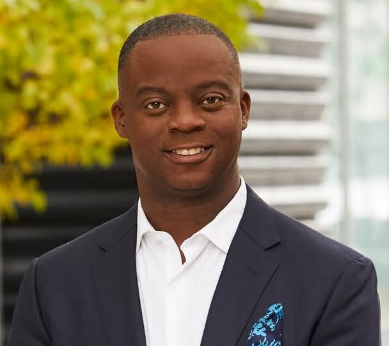 Charlie is an associate broker at The Corcoran Group, the leading luxury residential real estate firm. He is a Gold Council Member (Top 4% of 2500 employees). Through www.charlielewisnyc.com Charlie provides a destination for buyers, sellers, developers and investors. In 2016, Charlie launched the Love the Way You Live brand further expanding his mission to change the landscape of people's lives beyond real estate.
As a Howard Alum, Charlie has developed/supported the following, including but not limited to:
Engagement:
Alumni Speaker Series – of distinguished scholars, experts, activists, authors & artists;
Howard Admission & Recruitment team - 73 fairs, visited over 15 top tier schools in Greater NYC reaching 1,000+ students/parents;
Bi-Monthly Networking Events (In the 5 Boroughs) Happy Hours, "Bison Who Brunch", Bison Family Picnic, Bounce Skate, & La Marina Summer Party;
Inaugural Harvard vs. Howard --Alumni Reception/Fundraising & Strategic Meeting with Digitas (Digital Agency) regarding opportunites for students;
Christmas Party w/4 HBCUs;
London Student Acceptance Day & Panel Discussion;
Region I Virtual Bison Spirit Week -Covid 19;
Pipeline for Howard graduates in the NY job market, for entry level & internships;
Athletics events w/Columbia, Rutgers, Stony Brook, Hampton and Harvard;
Eagle Academy alliance to increase the number of Black males at HU; and
Five Annual Accepted Student Day & Freshmen send-off events
Fundraising:
Raised over $40k for "Between the World and Me" Reception w/ Ta-Neishi Coates;
"School of Business" 50th Anniversary Reception at Moody's;
First Bison Art Show—featuring all Bison artist rasied $10k
Bison Art Show –featuring Rod Terry –raised $5k;
Collaborate with Tao Omega Chapter, AKA Sorority Inc, scholarship $1k;
Book Scholarship Fundraising Dinner -  In Memory of HU Alum Keison Griffith-Roberts raised $1.5k;and 
#BisonWrite Event -150th Project- $1k.
Service:
Transition Team for New HUAA Structure;
"God Loves We Deliver" -delivered meals to cancer and HIV patients; and
Created housing referral service for HU interns.
Education:
Region I Chair 2018-2020, Past President of HU Alumni Club of Greater NY 2015-2018
Previous Experience:
Executive for Digitas, the Global Digital Marketing Agency;
Founder/CEO of Mindshock -Event Marketing &  Branding Agency clients consisted of (Pontiac/GMC, Morgan Stanley, FedEx, American Express, Cushman Wakefield), and
Director of Events for Marvel Ent, Atlanta Paralympics, World Cup Soccer 94'
Current: Co-chair of REBNY, and Former Ronald K. Brown - Evidence Dance Company and Brooklyn Community Services Board Member.
Vice President of Administration
Kandace L. Harris, Ph.D.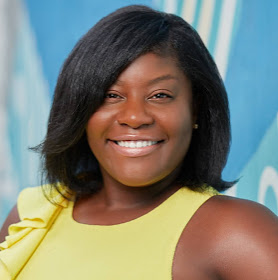 Kandace L. Harris, Ph.D., is the Associate Dean of the Mike Curb College of Arts, Media, and Communication at California State University, Northridge. As Associate Dean, she leads the college's Student Success Team in which she plans and carries out college student success initiatives for over 5000 undergraduate and graduate students. With over 15+ years in higher education, she is extremely knowledgeable about an array of institutional priorities and best practices for teaching, learning, and preparing students for lifelong success. 
Dr. Harris' honors include serving as the Special Assistant to the President at Shaw University, and being department chair at Johnson C. Smith University, Shaw University, and Clark Atlanta University. She has received the 2012 Shaw University Excellence in Academic Teaching Award; a 2014 Who's Who in Black Atlanta "Leader in Academia" honor; the 2016 Rex Crawley Outstanding Service Award from the National Communication Association's Black Caucus, and was a 2019 Pearls of Purpose Foundation, Inc.'s "Women Making a Difference; Sustaining the Legacy of HBCUs' Honoree.  In 2019, she co-edited the book Being Mara Brock Akil: Representations of Black Womanhood on Television.
Dr. Harris, who is currently in her third term as Howard University Alumni Association Region III Chair, serves on the 2019-2020 HUAA Restructure Team, has served as the Corresponding Secretary of HUAC of the Research Triangle (2011-2013), is a founding member of the School of Communications Alumni Association, and was the 1997 20th Class Reunion Chair.  Under her leadership, Region III received the 2018 Crystal Bison Award from the Howard University Department of Alumni Relations (DAR), won 2018 Region of the Year, and has raised over $225k in scholarships. She holds triple degrees from Howard University, including being one of the first graduates to receive a Ph.D. in Mass Communications & Media Studies.
 
Vice President of Membership
Eric D. Grant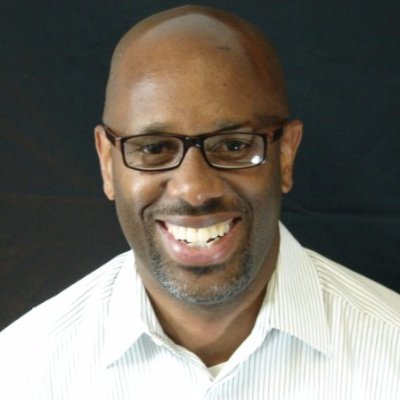 Eric is The Managing Partner & Financial Advisor with Polaris Wealth Management, a firm that specializes in insurance, investments and financial advisory services for individual and businesses.  Eric has over 35 years of experience and knowledge in personal and business financial Services, and is a tremendous speaker and lecturer on matters related to personal and business financial planning. Eric is known for his outspoken advocacy on matters related to financial empowerment and generational wealth.
Eric expresses himself as the host of a weekly national radio show, The Family Meeting on WCPT AM and FM, and has been a contributor to various media outlets including Black Enterprise, The Wall Street Journal and WVON radio.
Eric is a proud Howard University alum with a Bachelor of Business Administration degree in Finance & Insurance and most important, a husband and father. Eric and his wife, Tiffani, have three children, Irie II (Howard '18), Lila (Spelman '20), and Malcolm (Delaware State '24).
Eric's other community activities include:
Howard Alumni Club Chicago Public Relation Chair
Board Member Coalition of Schools Educating Boys of Color
Board Member ETA Creative Arts Foundation
Former Board Member at House of Blues Foundation
Founding Former Board Member Loretto Hospital Foundation
Former President of Howard University Alumni Association's Chicago Chapter
Alumnus of Gentlemen of Drew Social Club, Washington D.C.
Founding Board Member/Mentor at Youth Network and Development Organization
Member of National Sales Network Chicago Chapter
Former Board Member & Treasurer, Center for Economic Progress
Former Board Member, Congo Square Theater
Former Advisory Board Member, Public Allies Chicago
Former Advisory Board Member, Howard University Executive MBA program
President of Finance
Annette Holmes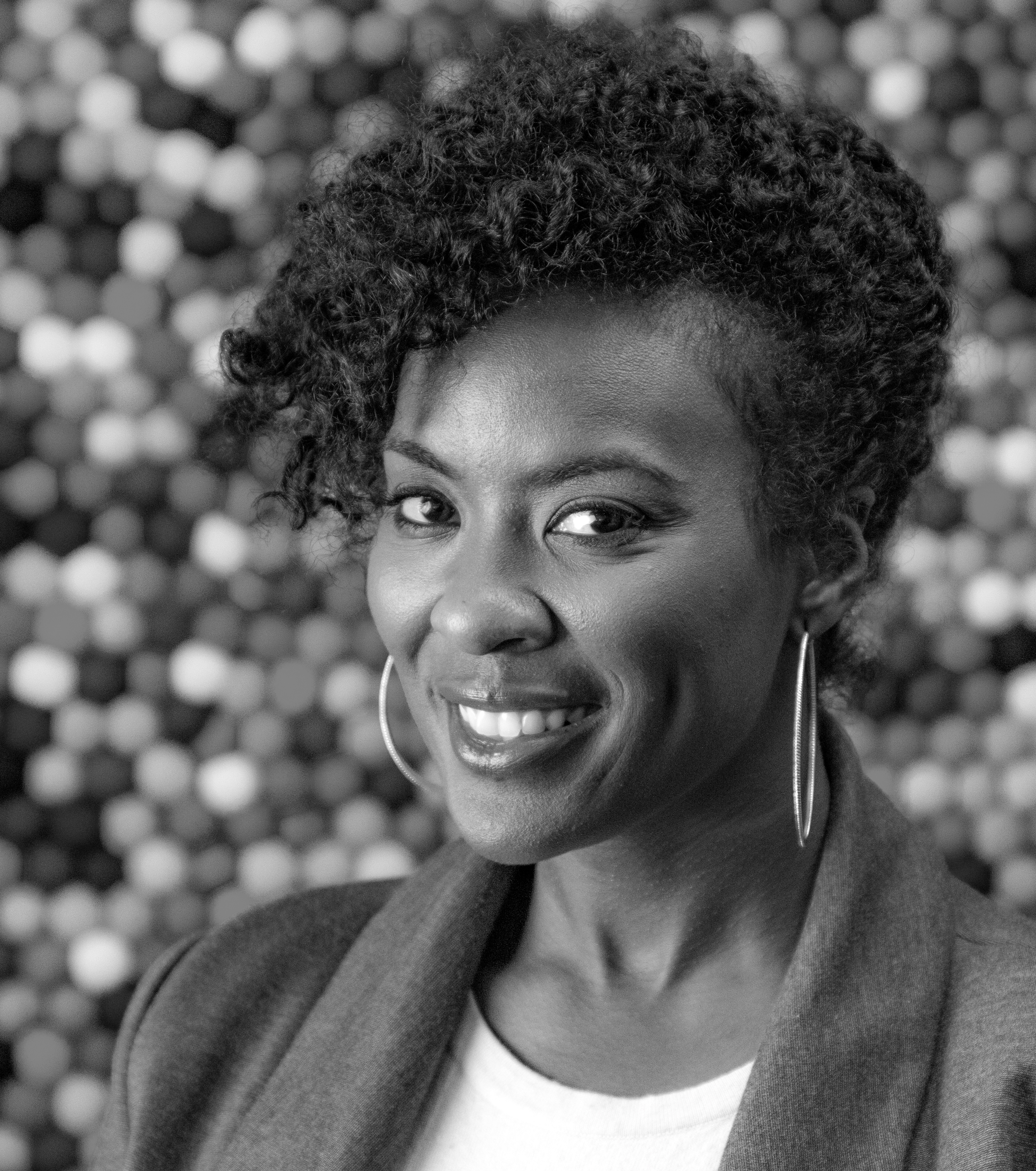 Annette Holmes graduated in 2008 from the Howard University School of Business with a BBA in Accounting. Currently, Annette is a Finance Grants Manager at a national education nonprofit and former Senior Accountant at a billion-dollar public traded company. 
She has served as the Treasurer for the Howard University Houston Alumni Club from 2012 to 2014 and Vice President 2014 to 2016. As well as a member of the Howard University Alumni Association selection committee in 2014 and Region V Representative from 2014 to 2016. 
Annette is the immediate past Howard University Alumni Club of Houston president from 2016 to 2018.  As well as former Constituent Unit President on the HUAA executive committee. Annette is the current Region V Chair, HUAA Global Bison Day of Service co-chair, and one of seven selected for the HUAA restructure committee. 
Recording Secretary
Cheryl L. Benson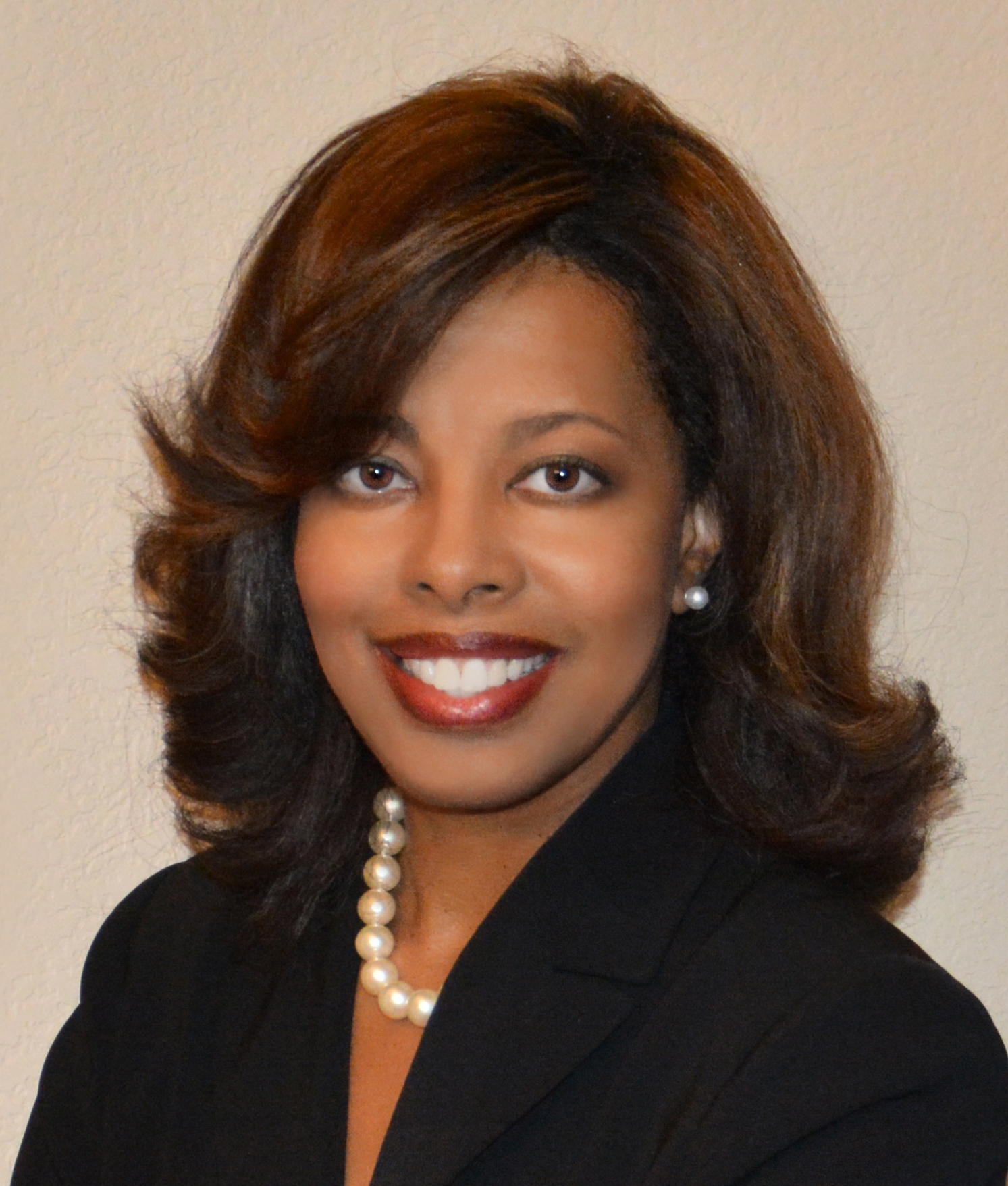 Cheryl L. Carter Benson graduated from Howard University in 1993 with a Bachelor of Science in Chemical Engineering.  While at Howard, Cheryl served as president of the Engineering Student Council, member of the Howard University Student Association and on the yearbook staff.  She was also a recipient of various scholarships and honors including Who's Who Among Students in American Universities and Colleges. She later earned a Master of Business Administration degree from Southern Methodist University Cox School of Business in Dallas, TX.
Cheryl currently serves as Howard University Alumni Association (HUAA) Recording Secretary.  Previously, Cheryl served as HUAA Region V Representative, and President of the Howard University Alumni Club of Dallas/Ft. Worth. Cheryl also helped to establish the Dr. Joseph Cannon Chemical Engineering Academic Endowment Scholarship Fund at Howard to support students in chemical engineering. 
Professionally, Cheryl is Equipment Engineering Manager for Nike Air Manufacturing Innovation in St. Louis, MO.  Prior to Nike, Cheryl contributed to the success and profitability of global leaders in the pharmaceutical, semiconductor, food processing, automotive and cosmetics industries via engineering innovations in industrial process controls, robotics and automation.  Previous employers and/or customers include Eli Lilly, Texas Instruments, PepsiCo, General Motors and Mary Kay. 
Cheryl is an active member of Alpha Kappa Alpha Sorority, Inc., Alpha Xi Omega Chapter; and Jack and Jill of America, Inc., Dallas Chapter.  She is a Founding Member of The Village Giving Circle at Texas Women's Foundation. In addition, she volunteers as a STEM advocate with various non-profits.
She is married to Colin Benson and they have one daughter, Carrington.
Region I Chair 
Anthony C. Santagati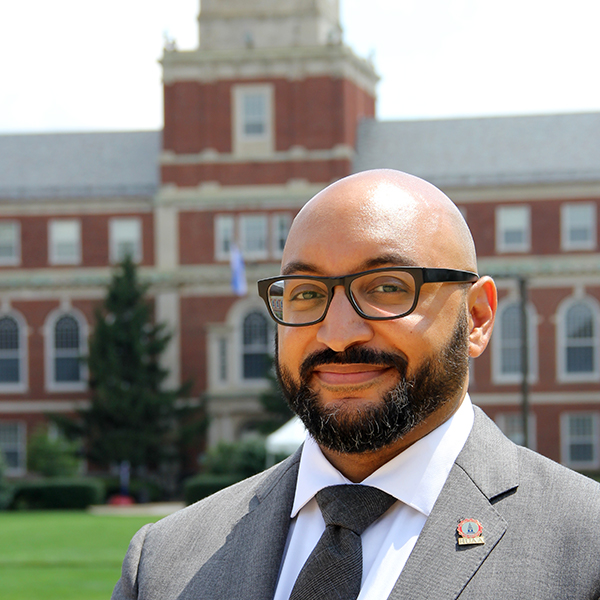 Anthony is a 1999 graduate of the Howard University College of Fine Arts and a 2005 graduate of the Howard University School of Law.
With nearly 20 years of experience in industries including fashion, luxury, media, and tech, Anthony has provided design and marketing solutions for international brands including Burberry, Lacoste, Index Exchange, LEGO, Netflix, Spotify, AMC Networks, HBO, Sundance, and the University of Washington in St. Louis. As a creative director, he has developed the look and feel of a variety of consumer-facing projects, from websites to e-commerce platforms, storefronts to live events. In digital-strategy roles, he has demonstrated an uncommon ability to predict emerging trends in technology and social media, bringing the best of what's new to traditional markets.
A native of South Carolina's Sea Islands and the eldest of three, he currently lives in Brooklyn, NY.
HUAA Leadership Positions & Roles
HUAA Vice President of Administration, 2016-2018

HUAA Executive Committee Member-at-Large, 2012 to 2016 

HUAA Executive Committee Constituent Unit President, 2010 to 2012 

President, HUSL Alumni Club of NY, 2010-2012 

Vice President, HUSL Alumni Club of NY, 2008-2010 

HUAA Elections Committee, 2012 

HUAA Policy Committee, 2013

HUAA Policy & Bylaws Committee Chair, 2016-2018

Region I Director of Membership, 2014 to 2016 

HUAA Membership Committee, 2015 to 2016 

HUAA Membership Software Committee, 2015 to 2016  

HUAC GNYC Member, 2015 to present

HUSLAC of NY (NYHUSL) Member, 2008 to present 
Region II Chair
Chauncey D. Manson, III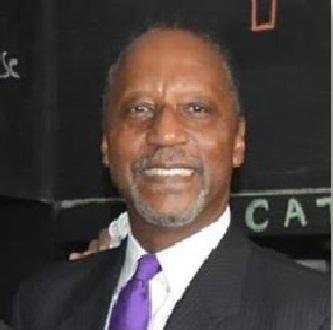 Chauncey D. Manson, III, is a 1974 Graduate of the School of Communications, Howard University, and has a Masters in Instructional Technology from Towson University. 
He has over 35 years of high level broadcast operations and management experience,  responsible for the business development, marketing,  policy and procedure (SOP) creation, budget control and analysis, and management of sales and revenue relationships and technical and creative personnel and production for Three Major TV Networks and full service broadcast facilities in the Washington D.C. Market. 
He was recently appointed Region II Chair, after service as Region II Representative for almost two terms. 
He is a Life Member of the Greater Washington DC Club, and has served as the  Chair of the Accepted Students/Alumni Cookout for the last 4 years.
He is a Board Member of the Mother Pearl Alumni Association – Alumni of Alpha Chapter of the Omega Psi Phi Fraternity, Inc., and Vice Chair and Membership Chair of the Friends of Andrew Rankin Memorial Chapel. 
He is the proud grandfather of Chauncey D. Manson, V.
Region III Chair
Karen Eccles Shropshire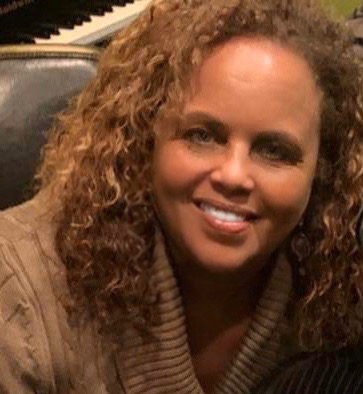 Karen is an honors graduate of the College of Arts and Sciences and School of Law, where she served as student president of the Political Science and International Law Societies. Upon graduation she moved to Atlanta and began a career in Public Interest Law.  She served as a State Administrative Law Judge for many years.
Karen has been an active alumna for over 15 years, currently serving as HUAA VP of Administration. During the COVID-19 pandemic she was instrumental in launching a fundraiser which led to alumni donating thousands of dollars to the HUAA Emergency Scholarship Fund for graduating seniors!
Karen served on the Howard University Alumni Club of Atlanta's (HUACA) board from 2010 to 2016 and was elected President twice from 2012-2016.  One of her proudest moments came in 2016 when HUACA awarded $45,000 in scholarships to HU students!  Under her leadership, HUACA was recognized as one of the top alumni clubs by HUAA and received the Bison Award from HU Development and Alumni Relations.  HUACA was awarded the City of Atlanta's highest award- the Phoenix Award! Several community service initiatives were started during her tenure. Relationships between alumni, students, and the Atlanta community were strengthened. The Charter Day celebrations became an anticipated event.  Karen has served on the Back to The Mecca Bus Trip committee for 8 years bringing over 300 high school students to Howard for the HU experience.
In 2017 Karen served on the HUAA nomination committee for alumni trustee.
Karen is the proud parent of a Howard alumna and Morehouse alumnus. Three generations of Karen's family attended Howard and in 2018 her family received the HUACA Legacy Award.  
Karen's enthusiasm combined with over 10 years of experience in executing successful HUAA and HUACA events, fundraising, and engaging alumni will make her an exceptional Regional Chairperson.
Region IV Chair
Tamara Howard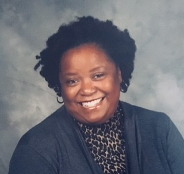 B.A. Howard University, School of Communications, Washington, DC, 1987
M.B.A. Webster University, St. Louis, MO, 2003
Tamara Howard has been actively engaged with HUAA for several years as a club president, region rep and region chair. Professionally, she has over 20 years of experience in the implementation of electronic health records within large healthcare systems. 
An honors graduate of the Howard University's School of Communications and Webster University's School of Business and Technology, Tamara is an active member of the Howard University Alumni Club of St. Louis, where she held several offices including Treasurer and President. Tamara currently holds the nationally elected position as HUAA Region IV Chair working with clubs throughout the Midwest region. In addition to being an actively involved Howard University alumna, she is drawn to education advocacy as an engaged alumna of her high school (Cardinal Ritter College Preparatory) and a former board member of Incarnate Word Academy High School. She also actively supports several community engagement initiatives. 
Under her regional leadership, Tamara has helped grow the region to eleven clubs, encouraged increased scholarship giving, supported club programming, and led the region to "Region of the Year" honors three times. 
Region V Chair
Nadia Pinto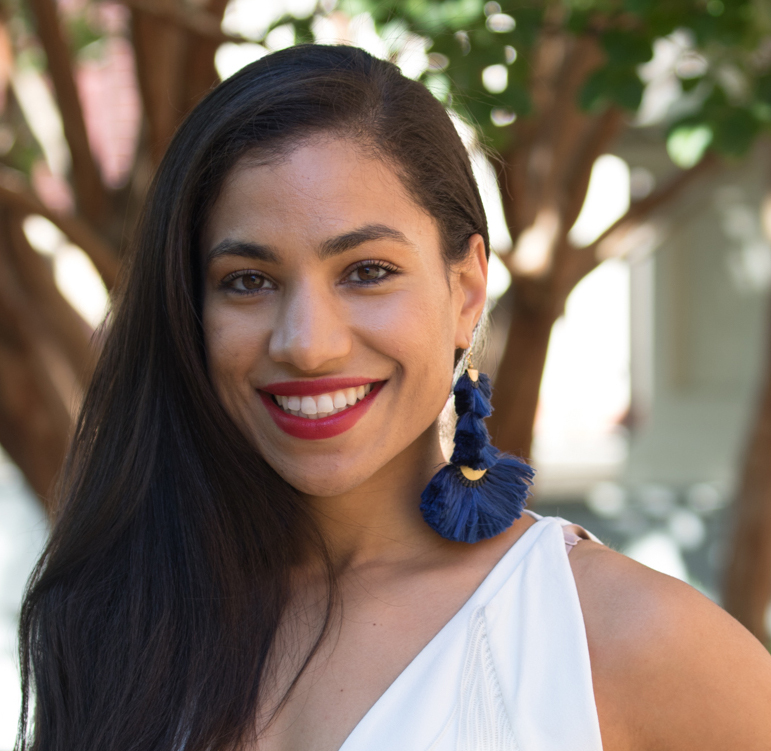 Nadia Pinto, BBA 2008, is currently serving her 4th year as President of the Howard University Alumni Association (HUAA).  Nadia previously served as President of the Howard University Alumni Club of Houston and was awarded the highest award given to alumni clubs, the Constituent Unit (CU) of the Year.  Nadia is truly dedicated to the success of Howard University and believes that Alumni play an integral role in establishing long-term, financial, academic, and economic partnerships for the University.  During her tenure as HUAA President, Nadia was awarded the 2019 National Black College Hall of Fame Alumni Association President of the Year and presented at Tennessee State University's National Alumni Association Convention and South Carolina State University's National Alumni Association Convention on Alumni Association impact and efficiencies.  Nadia believes in the power of working with and learning from Alumni Associations across the globe. 
While serving as President, HUAA has successfully recruited at over 320 college fairs, chartered 8 new Alumni CUs, increased social media presence by over 80%, launched the Bison in Business initiative and the Bison Career Mentors Program, and diversified the type of programming hosted by HUAA to better serve alumni, students and the overall Howard community. She has led the Association through internal organizational shifts to support the growth of HUAA including building a sustainable infrastructure through the codification of policies and procedures, establishing a Region for Special Interest and Professional CUs, and leading the organizational model Restructure Team. Under her tenure the Association, CUs and members have contributed over $780K to students and the University. 
Under her leadership HUAA experienced the most rapid financial growth in recent record.  Nadia called to vote changes that would allow for a lean operations and rapid financial savings including increasing communication through tech platforms, establishing a virtual training, and reducing large scale expenses.  Nadia sought unique ways to monetize existing assets including the newsletter, Homecoming partnerships and external business relationships.  Combined, these initiatives increased the operating balance to the 30 times the starting balance allowing the Association to focus on strategic growth.  
As Region Chair, Nadia plans to establish a foundation of growth and increased efficiencies for the CUs.  Region V has experienced a decline in membership and engagement does not mirror the passionate alumni that reside in the region.  Nadia believes in organic and supported growth and plans to support a unified approach to increase the quality and impact of the programming in the region.  She desires to support CU leadership in operating in a more virtual world.  
Region VI Chair
Cheryce M. Cryer, Esquire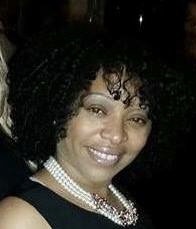 Cheryce M. Cryer a native of Los Angeles, California, is a 2006 graduate of the Howard University School of Law (HUSL) and has served as Region VI Chair since 2018. While a student at the HUSL, she was active in leadership roles, and served as Vice President of her class from 2004-2005 and was a member of the Howard Law Journal. Upon graduation from law school, she immediately became active in her local Howard University Alumni Club and was instrumental in helping the Boston Chapter of HUAC to become reactivated. Since relocating to Los Angeles in 2009, she has held numerous positions with HUAC Greater Los Angeles, including Publicity Chair, served as the HUAA Region VI Regional Representative from 2012-2018, and has been Region VI Chair since 2018 where she prioritized student scholarships, alumni engagement and student recruitment.
Ms. Cryer was a sports agent for over five years, and is currently principal at CMC Associates, where she represents clients in the areas of Entertainment, Sports and Litigation. Ms. Cryer is licensed to practice law in both California and New York, and is a proud and active member of Alpha Kappa Alpha Sorority, Inc. She looks forward to serving the Howard Alumni community for many years to come.
Region II Representative
Amber N. Mayes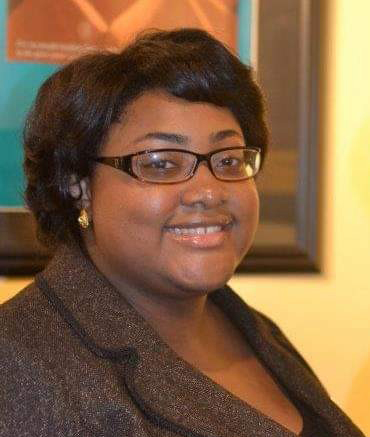 Amber N. Mayes was born and raised in Richmond, Virginia and returned home after earning a Bachelor's in Economics from Howard University in 2010.  She is one of the current Region II Representatives for the Howard University Alumni Association. Amber previously served as the Treasurer, Secretary, and Scholarship Chair in the HUAC Richmond,VA.  In addition to her dutiful service to Howard University and its alumni she has volunteered with several non profit organizations including serving as a Mentor for Big Brothers Big Sisters, Volunteer for Feed More, and the Volunteer Specialist for Partnership for the Future. In addition to being involved in her community Amber holds officer positions in several organizations such as Lily of the Valley #44, OES-PHA where she serves as the Associate Conductress and Magnus Court #100, DOI-PHA where she serves as the Marshall.  She is currently employed with the General Services Administration as a Contract Specialist. During her time as an active Howard University Alumna, Amber has fundraised and aided in the administration of thousands of dollars in scholarship for Howard University students that also call the Richmond Metro area home including but not limited to University Row at The Virginia Gold cup, and HUAC Richmond's annual scholarship brunch.  Amber has been grateful for the opportunity to give back to her Alma Mater and looks forward to the opportunity to serve as Region II Representative again!  
Alberta Forbes Baker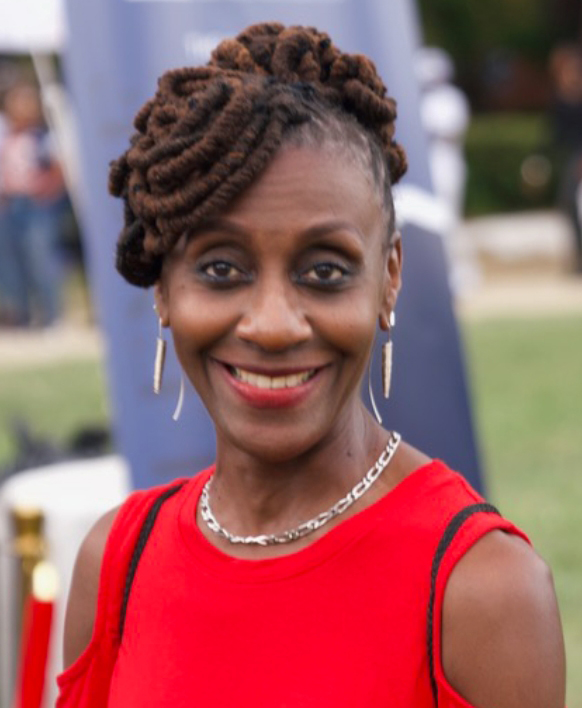 Alberta is committed to "All Things Howard". She is a graduate of the College of Arts & Sciences and the Graduate School (B.A., '83, M.A., '92, Economics). Alberta is an active member of the HU Alumni Club of Greater Washington DC and has served in leadership positions for over 10 years. She is currently the Membership Chair and served as Vice-President, 2016 -19; Financial Secretary 2014 -16; and in duo roles as Vice -President/Membership Chair, 2018-2019. Alberta has participated in ad-hoc committees, coordinated the HUAC-DC club's response to supporting Alternative Spring Break -DC site participants, and supported fundraising efforts for student scholarships. Throughout the years, she has also volunteered with and supported numerous HUAA events.
Alberta resides in Southeast D.C. with her husband, Eddie, and is the proud mother of 3 adult sons. She has worked in public service at the Department of Labor for nearly 20 years. Alberta is currently a member of the HU Economics Alumni Association, the Friends of the Chapel, and Alfred Street Baptist Church. She sings with both Trinity and the Andrew Rankin Chapel Choir. On-campus rehearsals, quarterly meetings and chapel services affords her the opportunity to visit the Mecca frequently, and to view our beautiful campus and reminisce of cherished moments from her Howard experience. As HUAA Region 2 Representative, Alberta looks forward to participating in the ongoing coordination of Constituent clubs, contributing to improved alumni engagement processes, and ensuring the voice of HUAA remains relevant and impactful.
Marie L. Young, M.D.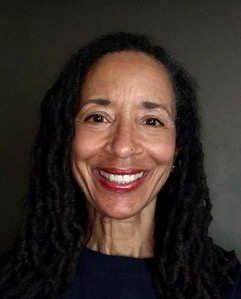 Dr. Young is a native daughter of Lawnside, NJ, a historically black borough in the greater Philadelphia metropolitan area. Her love for Howard University was instilled in her by her parents, both alumni of the undergraduate and graduate schools.  She is a proud graduate of the College of Liberal Arts, 1975 and the College of Medicine, 1979, and has enjoyed a rewarding career as an anesthesiologist, which includes faculty appointments at the University of Pennsylvania, and subsequent clinical practice in Pennsylvania, Delaware and New Jersey
She has been active in the Philadelphia Alumnae Chapter, Delta Sigma Theta since the mid-80s.  She served on the board of Brandywine Workshop and Archives for many years until 2019.   She currently serves as a board director for the Legacy of Love Foundation, which has endowed  scholarships for college and graduate students since 1992, and the Howard University Medical Alumni Association, which has provided scholarship support for Howard medical students for many years.  Other organizations of which she is a member include the National Medical Association, the Medical Society of Eastern Pennsylvania, the Evelyn E. Henley Anesthesia Society, and the National Association for the Advancement of Colored People (life member).  
In August 2019, the Howard University Alumni Club held a fitting sendoff for the Class of 2023 Bison from the Philly area.  Fellow Bison Marshall Mitchell, Pastor of Salem Baptist Church in Abington hosted approximately 80 attendees, including Freshmen, parents, alumni and friends.  Several prizes were awarded to the winners of the Bison trivia contests, then the audience was treated to some sound advice and encouragement from an alum representing each decade, starting with the 60's.  Our new Bison were sent off in style. 
Dr. Young has been a member of the Howard University Alumni Association for many years and has supported and participated in activities in the DMV and Philly clubs.  If elected, she would be honored to serve as the Region II Representative.  
Region V Representative
Lalla V. Morris, Esquire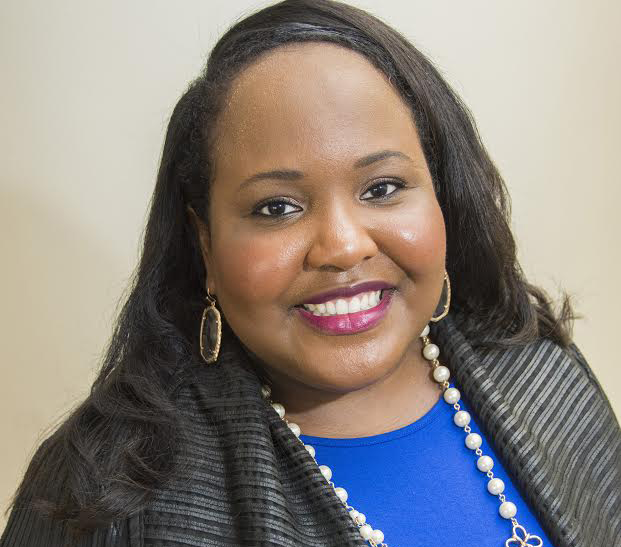 Lalla V. Morris, Esq. is the Assistant Director of the Office of Business Opportunity. Lalla directly oversees the Certification and Contract Compliance Divisions, with indirect oversight of all other areas in the Department. Prior to joining the City of Houston, Lalla served as Director of Operations and Legal Counsel at Families Empowered where she led the organizations support areas of finance, human resources, information technology, data management, in addition to supporting expansion and community engagement efforts.  She previously worked as a Senior Associate of Institutional Sales and Client Service at Neuberger Berman and Lehman Brothers Asset Management in New York, NY, where she marketed managed investment funds across asset classes to institutional public and Taft-Hartley pension plans. Lalla has a Bachelor of Business Administration in Finance from Howard University, a Juris Doctor and Graduate Diploma in Comparative Law from Louisiana State University, and a Nonprofit Finance Certificate from Rice University. Lalla is also a graduate of the inaugural cohort of Leadership ISD – Harris County.
 
Committed to serving her community, Lalla has volunteered as a Street Law teacher and speaker on pathways in the legal profession at various high schools, tutored local high school students in Language Arts, and served on the boards of the Houston Lawyers Association, ProUnitas and DiscoverU. She previously served as the Vice President and Corresponding Secretary of the Howard University Alumni Club of Houston. Lalla is a member of Alpha Kappa Alpha Sorority, Inc., initiated in Alpha Chapter, and is the Corresponding Secretary and Technology Committee Chair for the Missouri City (TX) Chapter of The Links, Inc. In 2018, Lalla was the recipient of the Woman of Excellence Award from Rare Pearls, Inc. for her legacy of service. She has also served as a guest speaker at several national conferences, including SXSWEdu in 2019.
A'Donna Corbin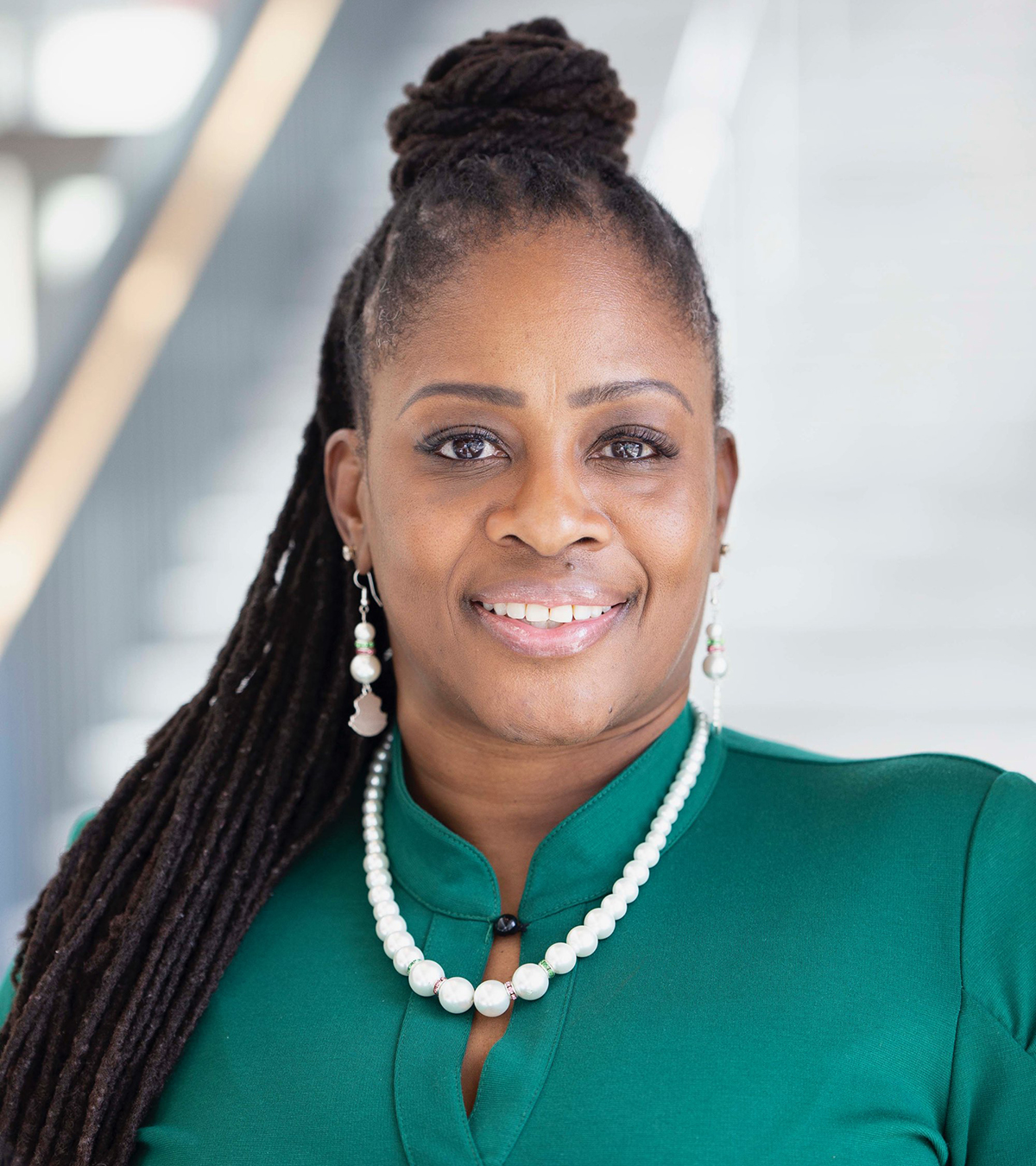 A'Donna Corbin graduated from Howard University in 1991 with a Bachelor of Science in Chemistry. She later earned her Doctor of Physical Therapy.  During her years at Howard University, she was Campus Pals Recording Secretary, UGSA Secretary and Rep (two years), HUSA Activities Committee Event Coordinator, Homecoming Policy Board Chairman, Student Ambassador and member of Alpha Kappa Alpha Sorority, Inc.  A'Donna served as Vice-President of the Howard University Alumni Club of Dallas/Ft. Worth from 2014-16, and is a founding member of the Campus Pals Alumni Club. 
Region VI Representative
Christopher Darren Cathcart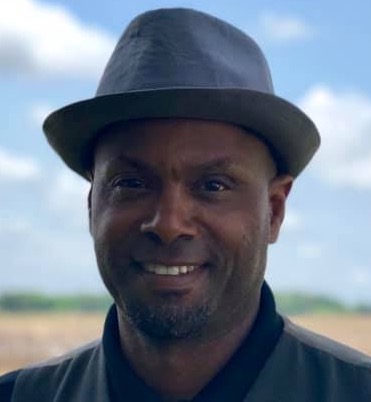 Christopher D. Cathcart is a renowned branding and public relations expert with more than 30 years experience across a host of professional and non-profit arenas. He is also a published author, inspirational public speaker, college professor and proud advocate of our Historically Black Colleges and Universities. One of his latest projects is HBCU Experience – The Book, a collection of essays celebrating the Black college experience he coedited with Howard University professor Tia C.M. Tyree, Ph.D. A graduate of Howard University's School of Communications, Cathcart has excelled as a key PR executive at some of the world's leading media and entertainment companies, including CNN/Turner Broadcasting, Motown Records and Warner Bros. Television. In 1995, the New Jersey native launched OneDiaspora Group, a communications consulting firm, where he serves as president and founder. Over many years as a PR pro, Cathcart has worked with a host of prestigious individuals, organizations, events, and businesses. Specifically, in the realm of music and entertainment, he as worked with such icons as Stevie Wonder, Jill Scott, Queen Latifah, Boyz II Men, the Temptations, Brenda Russell and Take 6, as well as many other talented performers. Through his work as a media trainer, he has helped improve the interview skills of well over 60 recording artists, as well as leading businesspersons and political figures. As a speaker, Cathcart has addressed a broad variety of audiences, from students of all levels to industry professionals and non-profit groups. Additionally, he serves as an adjunct professor for both Syracuse University and California State University/Northridge, teaching communications courses. Cathcart lives in Los Angeles where he serves as chair of the LA Bison college fair/recruitment committee, proudly representing his alma mater at a host of events throughout the region.
Jerome Greene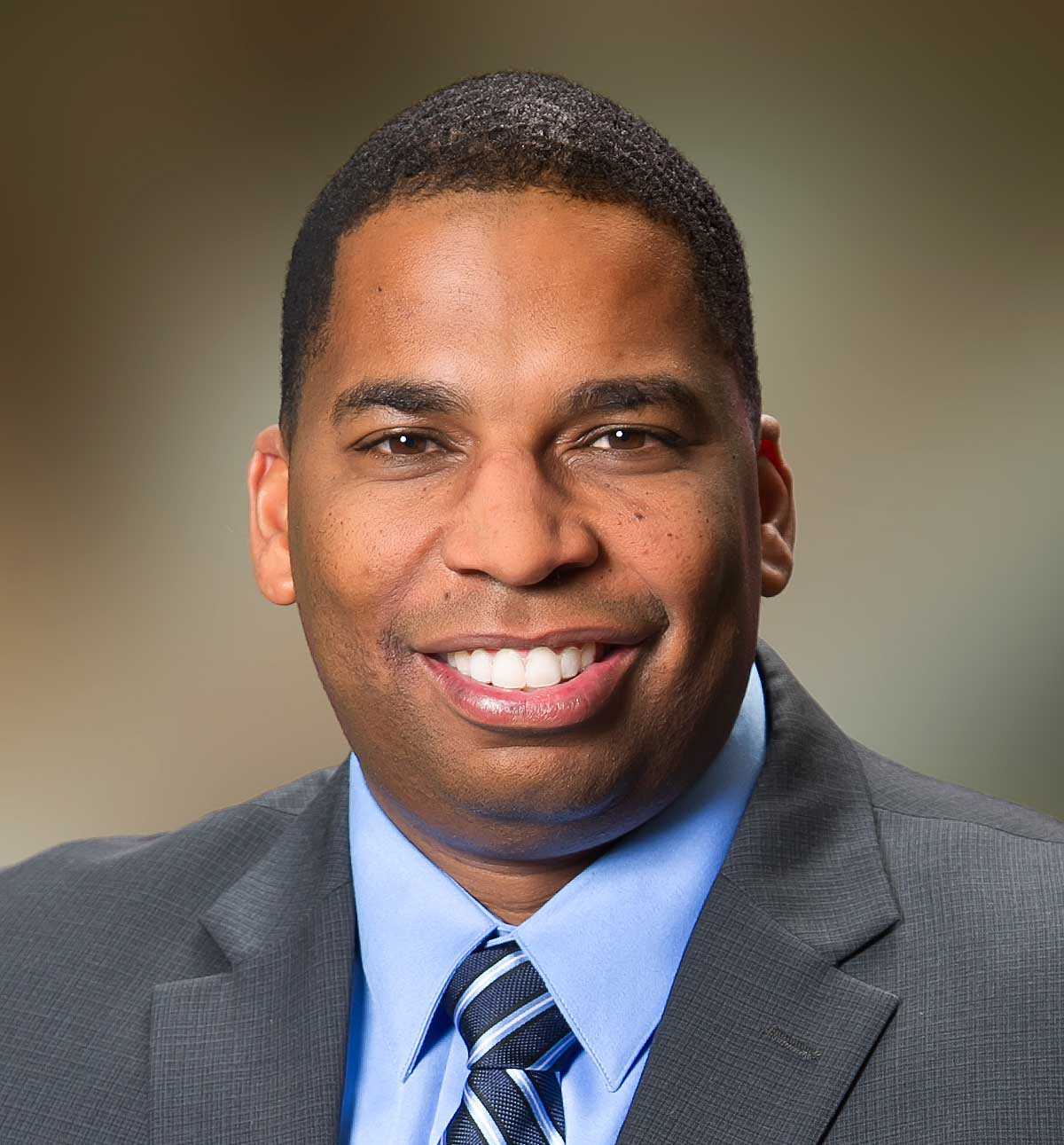 Jerome Greene is a San Diego native who currently serves as a Regional Rep for HUAA (Region VI). Community involvement is very important to him as he always finds ways to a part of the social progress affecting wherever his locale may be or has been. Jerome has a very strong affection for Howard University and let nothing stop him from achieving his dream of being a Bison. Jerome is a former Army Officer who's served in Afghanistan. Never afraid of a challenge, Jerome founded JG Wealth Management after working for one on the Countries largest firms in the financial services industry. Jerome attended San Diego State University and earned his B.S. in business before realizing his dream of earning an MBA from Howard. A married father of two, Jerome is always looking to inspire and be a positive force for change.
Rhonda Nolen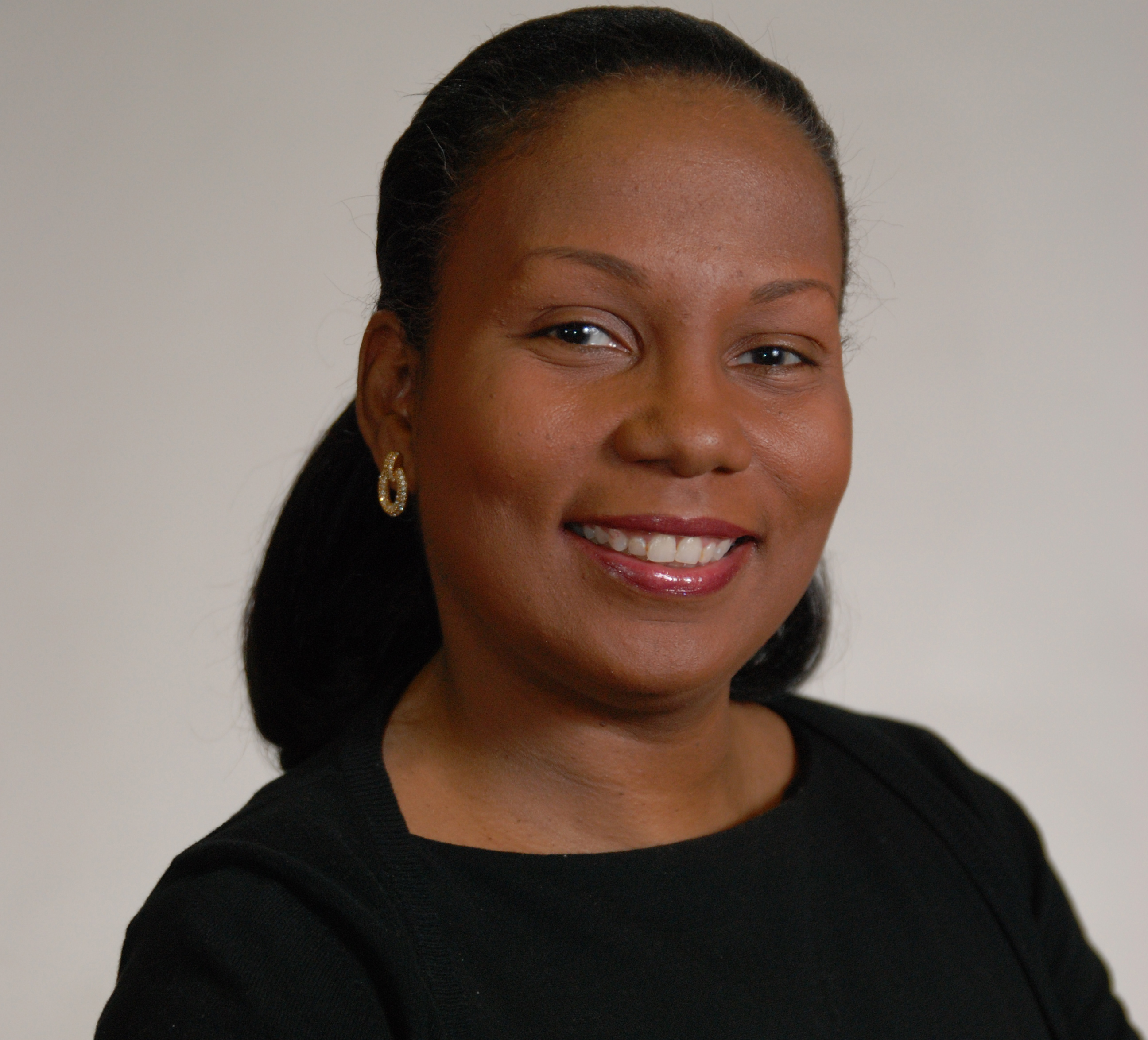 Ms. Rhonda Nolen is a 1991 graduate of Howard School of Communications. While at Howard University Ms. Nolen studied Radio, TV & Film and went on to be a Music Industry Executive helping launch the careers of Mary J, Blige, Jodeci, Christopher Williams, and Tyreese. After a ten-year career in the music industry, Ms. Nolen moved on to the consumer-packaged goods business and helped launch brands such as Altace, Avapro, Alize, Bud Light Lime, Hypnotic, Gameworks and the rebrand of Budweiser, Martell, and Absolut. Today, Ms. Nolen is the Chief Executive Officer at Smart Tyme Consultants a full- service agency that specializes in all disciplines event planning, event management, marketing, promotions, and sales. Smart Tyme Consultants headquarters is in Las Vegas, Nevada with offices in Chicago, Illinois and Detroit, Michigan. Ms. Nolen also oversees the entertainment division which produces awards shows, comedy shows, and music concerts around the United States. Ms. Nolen has worked with HUAA in Chicago, IL, and Detroit, MI and has been instrumental in producing events that help bring Howard University Bison together post-graduation. Ms. Nolen has also been Howard University Region VI Representative since 2014 and is currently the President of the newly formed Howard University Alumni Association Club of Las Vegas. Ms. Nolen holds a Bachelor's Degree from Howard University and is currently working on her Master's Degree in Communication Management from the University of Southern California.